When a person dies, their estate is administered and all of their assets are distributed to the beneficiaries in accordance with the deceased's last Will. If the deceased did not leave a Will, the person is deemed to have died intestate and a legal formula is then used to dictate the distribution of the assets. In most cases, the administration of estate is handled without any issues. However, there are occasions when legal disputes arise. When that happens, the process becomes contentious and requires specialist advice in the area of "contentious probate".
Disputes can occur for a variety of reasons such as the belief that the Will is fraudulent or has been forged; that the testator lacked the required mental capacity to make will or the suspicion that the deceased made the Will while under "undue influence".
In the guide below, we look further at the legal disputes that can arise if a person does not leave a Will after they die. If you have any questions about Contentious Probate please contact the BBS Contentious Probate Team.
Download Contentious Probate Guide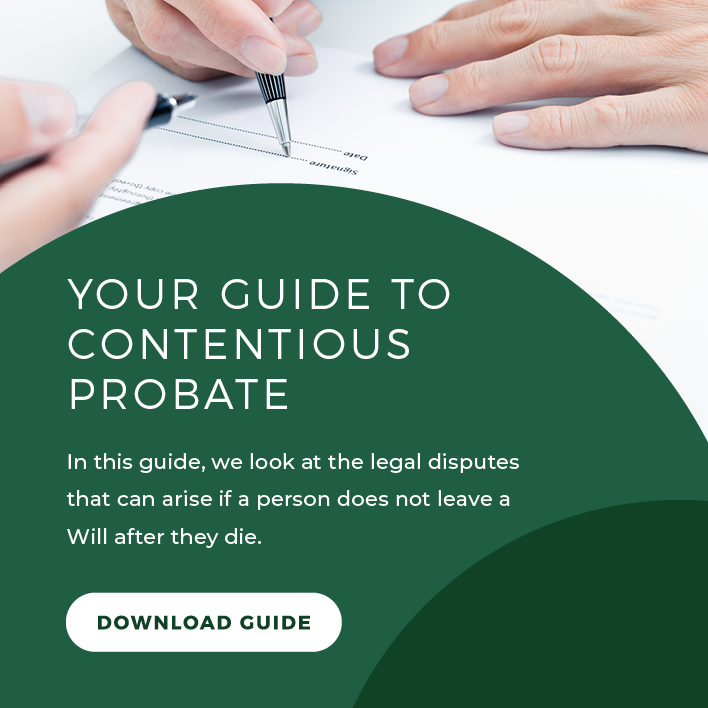 ---
Share article: