If you have never taken a commercial lease before – and even if you have – you may find that the process is not as straightforward as you expected.
In the below guide, we have summarised the key issues that you may wish to consider before committing to a commercial lease as a tenant. Being aware of the pitfalls and knowing how to address them should enable you to both save money, and speed up the process of signing up to your lease. Ideally, you should send the Heads of Terms which have been agreed for the letting to us and to a surveyor for approval – there may be points which ought to be included or removed, and these can then be dealt with at an early stage, preventing unwanted delays later.

Bear in mind that in some situations, particularly where you only need a property for a short time, a standard lease may not be your best option. We can advise you on your options at an early stage so that you can make the right decision for your business.
For further assistance with your lease requirements, or for any further information contact a member of our property team.
Download Guide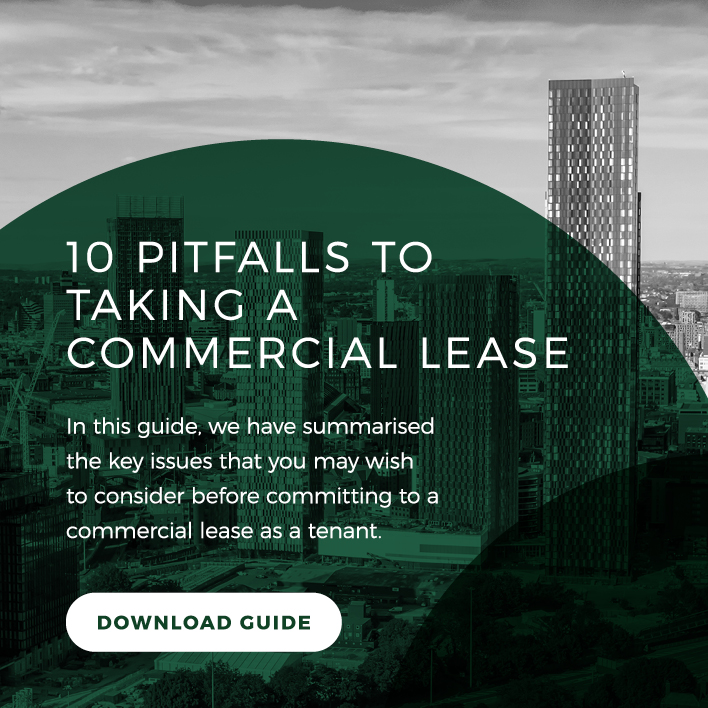 ---
Share article: